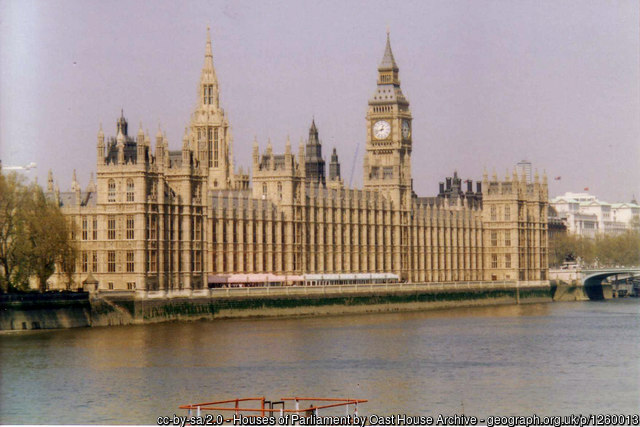 Britain has chosen to reassert it's sovereignty by leaving the European Union, – rejecting the rules and regulations created by unelected bureaucrats in Brussels, – to resume our rightful place as global leaders. But, BREXIT like a messy divorce – is a painful process – with an uncertain outcome.
While the Leave Campaign successfully portrayed the European Union as the problem, they avoided proposing a consistent vision of the desired end state. Instead, they offered voters many alternative – carefully targeted and personalized – visions of Britain's future.
So, the spectrum of BREXITs proposed included;-
A deregulated Singapore on Thames, in which Corporation's are unrestrained by the burden of regulation. A vision that today underpins proposals for Freeports and Charter Cities – free to set their own rules without Parliamentary interference or democratic scrutiny.
Through to….
A member of European Free Trade Association (EFTA), with full access to the Single Market, based on mutual recognition of Technical Standards and Product Approvals – like Norway or Switzerland. A form of BREXIT-Lite for those opposed to more radical change.
The deliberate ambiguity of the leave campaign secured 17.4 million votes (51.8% of votes cast) – without a mandate for any particular version of BREXIT – or understanding of it's practical consequences, even among it's supporters.
In the political chaos following BREXIT, political drama has distracted attention from the practical consequences of the Policy Decisions and our lack of Strategic Thinking, allowing pragmatic analysis to be dismissed as 'Remainer Nonsense' or even worse an 'Expert Opinion'.
As the intended and unintended consequences of BREXIT start emerging, it's supporters protest that we have not got the 'Brexit we were promised'.
So, BREXIT campaigners, like John Longworth claim that:-
Against this backdrop, the Office of Product Safety and Standards (OPSS) are trying to redesign the UK's system of product regulation – and our 'consumer rights' – if products don't meet our expectations, or are unsafe.
Following a Call for Evidence in 2021, the OPSS have launched a public consultation – Smarter Regulation: UK Product Safety Review – asking for feedback on their proposed strategy. So, if you have any 'skin in the game' as supplier or consumer, you need to respond to the consultation, which closes on 24 October 2023.
Shaped by the BREXIT narrative that 'European Rules and Regulations' are bad for you, the emerging policy aims to deliver a 'fundamental review of the product safety framework' in the UK, – moving away from the European system of Essential Safety Requirements and Harmonized Technical Standards – with it's ubiquitous CE marks showing that products comply with European Norms
The Government claim that –
So, it may be unwise to dismiss this a 'just another consultation' that won't change anything!
In the European system of product regulation:-
Producers and other 'economic operators' – distributors, retailers and online platforms – can only supply products that are safe, and must comply with their obligations under the new European General Product Safety Regulation
Products considered 'higher risk' are Regulated. So, they must also comply with the Essential Safety Requirements for that type of product.

For example, toys should not present a risk of choking, or be made using toxic materials.
So, the Essential Safety Requirements reflect our shared knowledge of the risks and hazards that may be presented by particular product categories, as well as the measures that can be taken to control or mitigate those known risks.

Technical Experts from industry with experience of product design and manufacturing, then develop Public Standards explaining how you can –

Develop a design that complies with the Essential Safety Requirements, or
Assess a product to establish if it does in fact comply

The European Regulators review the Public Standards developed by industry experts, and may endorse them as 'Harmonized Standards', including them in the Official Journal of the European Union.
Regulated products, that require CE Marking can then be approved – using the Harmonized Technical Standards to demonstrate that they comply with the Essential Safety Requirements.
The European Single Market allows the free movement of products that comply with the 'Essential Safety Requirements'. So, national governments and regulators can't introduce additional arbitrary requirements to distort the market or favor their own national interests.
However, producers are held strictly liable for any harm caused by the supply of dangerous or unsafe products, and must co-operate with the regulators when they identify unsafe products in the market
The combination of Essential Health and Safety Requirements and Harmonized Technical Standards, to achieve and demonstrate compliance with those requirements, provides objective certainty for producers, regulators and independent assessors, while protecting consumers from unsafe products.
European Union adapts to changes in technology and society, by updating the European Directives and Regulations, when necessary to rebalance the the rights and obligations of consumers and economic operators, and updating Harmonized Standards.
But, the Government argue, the European approach stifles innovation and discourages startup businesses who don't understand what they are doing – or are unfamiliar with the rules and regulations designed to protect public safety. Observing that 'where regulation is overly prescriptive it can prevent businesses from trying something new' – they propose: –
Simplifying our system by aligning legislative definitions and consolidating regulations that are currently split (by product categories) across the framework, and seeking to remove any unnecessary, duplicative or obsolete requirements.

However, the UK could take a more ambitious approach by shifting to a cross cutting hazard-based approach for the majority of products. This would have the aim of significantly reducing the need for, and quantity of, detailed or prescriptive product-specific regulations, whilst ensuring the framework is capable of supporting innovation and dealing with new and emerging risks.

Consultation paper page 15
So, what is being proposed as a 'long term project' to revive the the UK post-BREXIT economy will have a substantial and disruptive impact, on thousands of individual producers across dozens of sectors from cosmetics and toys to heavy machinery and electrical goods.
While the Consultation hints at a future strategy and 'direction of travel' – without presenting a roadmap, respondents are asked to comment on the following proposals –
To exempt certain 'low risk products' from the need to demonstrate compliance with the Essential Health and Safety Requirements when they are considered inappropriate for the perceived level of risk. As, there is an obvious desire to find examples of 'successful deregulation', to justify the strategy, respondents are asked to identify products that could be 'deregulated' and exempted from the current Essential Health and Safety Requirements. (Question 1)
The developing a new approach focusing on potential hazards, rather than product categories. This requires an audit of all Essential Safety Requirements, to identify the common design features and hazards mitigated or controlled by the requirements, and the Essential Requirements – if any – that should be retained. So, although the audit will consider the need for any product-specific regulations, the desire to avoid them is implicit in the consultation. (Questions 2 – 6)
The covid pandemic demonstrated the need to rapidly procure supplies during a national emergency, when potential suppliers' products had not been approved as compliant with UK or European Standards. So, the Government are proposing a formal Derogation to exempt such supplies from the regulatory requirements, providing the supplier has an authorized representative in the UK, or the supplier is based here. (Questions 7 – 8)
Current regulations require some information to be provided with the product, including user instructions and certificates of compliance. The government are proposing that this information may be provided in a digital format, using QR Codes – or for electronic equipment, on screen – avoiding the requirement for 'hard copies'. (Questions 9 – 11)
Clarifying the the legal obligations of 'economic operators' in the extended supply chain, including on-line market places and other importers and and distributors. This could replicate the obligations of economic operators in the new European General Product Safety Regulation, but that relies on compliance with Essential Health and Safety Requirements, and the presumption that compliant products are safe. (Questions 12 – 14)
Improving the information provided in on-line listings, so that potential customers can make an informed choice about the products they buy, and assess the safety of products offered to them. This would apply to 'higher risk products' that need to comply with the revised essential requirements developed by OPSS to mitigate known risks in their 'hazard-based' approach. (Questions 15-16)
So, if these proposal will have an impact on your business or unlock your creative potential, you need to make your voice heard and respond to the consultation, before 24 October 2023.