Following recent judgements against Monsanto in US Product Liability Cases, we need to understand why the damages were so large – and perhaps more importantly learn how we can avoid similar penalties.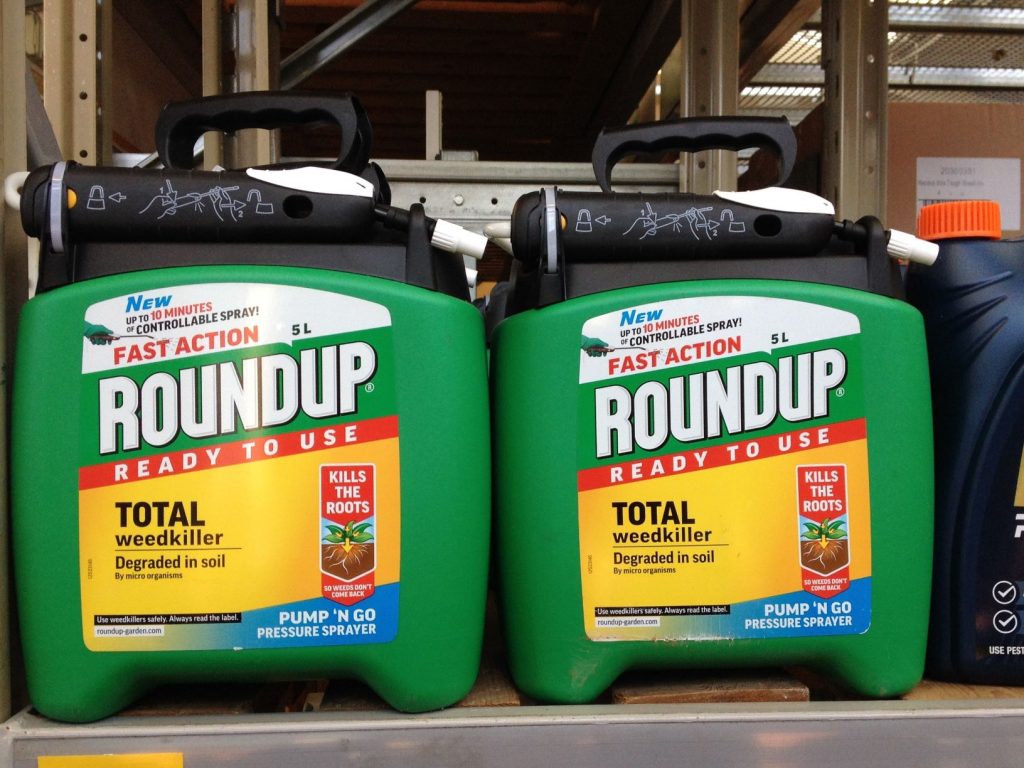 Facts of The Case
Monsanto, now owned by Bayer AG, have been selling glyphosate-based herbicides under the ROUNDUP brand name since 1974. On it's website and in their marketing literature Monsanto claim:-
Glyphosate-based herbicides are supported by one the most extensive worldwide human health and environmental effects databases ever compiled for a pesticide product. Comprehensive toxicological and environmental fate studies conducted over the last 40 years have time and again demonstrated the strong safety profile of the widely used herbicide


https://monsanto.com/app/uploads/2017/07/Glyphosate-benefits-and-safety_public-FINAL.pdf
However, amid growing public concern that powerful herbicides such as ROUNDUP may have undesirable side effects – Monsanto have mounted a vigorous public relations campaign to defend their brand against 'activist and campaigners'
Monsanto now face over 4,000 claims from people in the USA claiming that exposure to ROUNDUP has caused various cancers including Non-Hodgkin Lymphoma (NHL).
The first case to reach trail concerned DeWayne Johnson, a 46 year old groundsman employed by the Benica unified school district in California – a frequent user of Monsanto's Roundup products from 2012 until late 2015 – who was diagnosed with Non-Hodgkin lymphoma in 2014.
By the summer of 2018, when the case reached trial, Dewayne's life expectancy was months rather than years – and 80% of his body was covered with lesions.
Monsanto attempted to prevent experts appointed by DeWayne Johnson giving evidence – attacking their competence and credibility. However, in her pre-trial ruling Judge Curtis Karnow dismissed the Monsanto's objections and allowed the jury to consider, not only the scientific arguments about the effects of exposure to ROUNDUP, but also allegations that Monsanto suppressed evidence that their products may be carcinogenic and harmful to human health – systematically misleading the public about those risks over many years.
To support their allegations of 'willful negligence' Mr Johnson's lawyers presented documents found during discovery that discussed how Monsanto should respond to pubic concern about the health impacts of ROUNDUP and other glyphosphate based herbicides. These documents included an e-mail written by Monsanto's in-house experts explaining how they could protect their brand reputation by the selective use of evidence – focusing public attention on glyphosphate while deflecting attention away from other active ingredients in their products.
After careful deliberation the jury concluded that that:-
Exposure to ROUNDUP was the probable cause DeWayne Johnson's Non-Hodgkin Lymphoma
That Monsanto were aware of the risk to public health, and failed to give adequate warning of those known risks
The jury awarded compensatory damages for DeWayne Johnson's economic and non-economic losses totalling $39 million, and a further $250 million in punitive damages because they concluded that Monsanto's failure to warn the public that ROUNDUP may be carcinogenic was a deliberate and malicious attempt to protect their profits and brand reputation – at the expense of public safety.
Although Monsanto continues to appeal the Courts's decision arguing that their products are safe – and that they have done nothing wrong – there are important lessons for those responsible for product safety – especially if your product may be distributed or used in the USA.
Lessons we can learn from Monsanto
Claims for Negligence are based on the legal principle that we all have a 'duty of care' to prevent loss or injury to other people – when it is a reasonably foreseeable result of our actions. So, as a producer Monsanto is required to anticipate how their products may cause unintended harm – to the environment or users – and take reasonable care to eliminate or reduce those risks.
In order to win compensation for negligence, DeWayne Johnson would need to show that exposure to Monsanto's products was the 'probable cause' of his cancer – and that Monsanto failed to exercise reasonable care when developing, producing or marketing them to prevent users being harmed.
The scientific evidence presented at trail included laboratory and epidemiological studies that investigated the effects of exposure to the chemicals used in ROUNDUP – and any increase in the risk of cancer among user and potential users, recognising that:-
Cancer was known to occur before ROUNDUP was introduced to the market, so their must be other unknown risk factors.
Not all people exposed to ROUNDUP and other similar products develop cancer
It may be difficult to obtain reliable data if you are unable to to control for, or take account of, other risk factors affecting the general population.
Monsanto argued that their studies showed no statistically significant increase in the risk of cancer as a result of exposure to their products. Although technically this could only mean that the data was 'inconclusive' – and the results were 'within the range of normal variation' to be expected in samples from the general population.
Presenting evidence from independent experts who had reviewed Monsanto's data and conducted their own studies, DeWayne Johnson's legal team successfully argued that:-
The data showed a significant correlation between exposure to glyphosphate based herbicides and the incidence of cancer – and that it was the 'probable cause' of DeWayne Johnson's Non-Hodgkin Lymphoma.
Monsanto had failed in their duty of care to warn users of the foreseeable risk they may be harmed by their products
Dewayne Johnson was therefore awarded compensation for his financial and non-economic losses, which were assessed to be $39 million.
In the USA, product liability law is not controlled by the federal government, but decided by each state, – producing a legal patchwork quilt across the country. All States allow claims for compensation based on the law of negligence, while some also allow claims for additional punitive damages, to punish and deter willful or malicious negligence.
This has important and far reaching effects, because it recognises that some acts of negligence are the result of a conscious management decision or policy that exposes people to unnecessary risk. If the court decides that your negligence was deliberate, willful or reckless, then punitive damages may be awarded to punish and deter such behaviour, in addition to any compensation for 'actual losses'
Punitive Damages may, increase the total awarded by an order of magnitude, although some states limit them in various ways. For the claimants and their lawyers, punitive damages provide an unexpected bonus – but for producers facing multiple claims they can become an expensive nightmare.
Behaviours that may attract Punitive Damages include, among other things:-
Failure to warn people of a known hazard, or concealing a safety risk
Putting 'profits before safety'
Ignoring unfavourable test data
Not responding to customer complaints and negative feedback
By their own admission Monsanto's research may have concentrated on the product"s chemical ingredients, – rather than the products marketed containing a cocktail of other 'active ingredients' blended with glyphosate. Believing their products to be safe, Monsanto saw no reason to raise public awareness and anxiety over the risk of Cancer
However, in the this case. the jury concluded that Monsanto's conduct amounted to willful and deliberate negligence – suppressing evidence of an increased cancer risk – in order to protect their brand reputation and maximise profits. As a result the jury awarded an additional $250 million dollars in punitive damages to punish and deter that behaviour.
Monsanto continue to protest their innocence, attacking the credibility of independent experts and the behaviour of DeWayne Johnson's legal team – so we may assume that the legal arguments will continue long after DeWayne's death. However, if this verdict is not overturned, Monsanto fear the same arguments will be rehearsed more loudly as each case reaches court – slowly eroding public confidence in Monsanto and their products.
We may agree or disagree with the jury's verdict in this case – but we must understand that failure to give adequate warning of a known hazard, so that users can manage their own safety, is negligent and may result in punitive damages in the US courts.
In some organisations the fear of punitive damages has led to a an undesirable management culture of plausible deniability – discouraging people from reporting and documenting their concerns – "in case we get sued!". This unconscious behaviour can become deeply embedded in the corporate culture – when senior managers abdicate their responsibility for product safety – and may in some cases amount to willful ignorance.
Corporate culture can be be very powerful – communicating the organisation's core values and beliefs internally and externally – but it may also create an irresistible pressure for employees to conform and accept prevailing 'management consensus'. People who conform with the corporate norms will be rewarded and promoted – while telling people what they need to know may become a career changing experience!
The Monsanto website reflects a very strong management consensus that 'our products are safe and we have the data to prove it', based on 40 years of research. Today's leaders have been indoctrinated to accept without question this message – perhaps without understanding the limitation of previous research. For the 'true believers' it has become, literally, inconceivable that there could be a problem with their products.
This type of culture – and the loyalty that is demands – may encourage 'confirmation bias' and the selective use of evidence to justify and support our preconceived beliefs. When we fail to tolerate and support – or even encourage – the voices of dissent within the organisation we may be become willfully ignorant – leading to wilful and systemic negligence.
If you would like to learn more about managing Product Liability Risks in your organisation why not organise some Product Liability Training for your staff?