Product Liability Case Study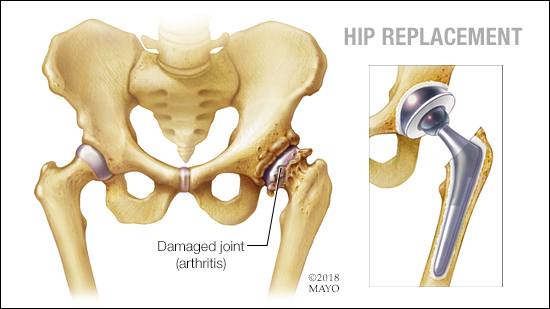 Design and Development of Pinnacle Hips
Depuy, now owned by Johnson and Johnson, developed the Pinnacle range of artificial hips for patients debilitated by osteoarthritis or traumatic injury. The Pinnacle design is a modular system, allowing surgeons to build the hip joint for each patient, using a selection of different bearing materials and components – rather like a medical Meccano kit
Key features of the design included:-
A CORAIL stem inserted into the the patient's femur, with cemented and uncemented options
At the top of the stem, a ball and socket joint with a choice of different bearing materials, including a metallic or ceramic ball (femoral head) with a metallic, ceramic or plastic lined socket (antebellum). Allowing surgeons to select from of the following types of bearing;–.
Metal on Metal (MoM)
Metal on Plastic (MoP)
Metal on Ceramic (MoC)
Ceramic on Plastic (CoP)
Ceramic on Ceramic (CoC)
When using a plastic or ceramic lined socket, the surgeon could select a 28 mm or 32 mm diameter ball, but a larger 36 mm diameter ball was used with the thinner metallic liner – giving a larger bearing area.
In some circumstances, the modular design also allowed the artificial hip joint to be repaired, rather than replaced, if it was damaged.
The target market for the Pinnacle MoM hips included patients who were unsuitable candidates for other older or weaker designs of hip, due to their age, life style or weight. From a design point of view these more demanding patients presented particular challenges with:-
A longer life expectancy – that might exceed the working life of the hip, requiring further surgery in later life.
A more active life style – subjecting the hip joint to higher mechanical and shock loads
Participating in sports – increasing the risk of accidental damage including dislocation and bone fractures.
Because the MoM hip was expected to be more robust and durable, with a lower risk of dislocation than other options, it quickly became the preferred solution for these more demanding patients.
After launching the Pinnacle range in 2000, Depuy continued working to develop and improve the design and bearing materials, while monitoring patients' experience with the current products.
ARMD – Adverse Reactions to Metal Debris
By 2008, Depuy were aware of a small but significant number of patients having problems with their MoM Pinnacle hips. Patients who had made a good recovery from surgery and enjoyed a few years of improved mobility, started to experience unexpected problems – reporting a variety of symptoms that included:-
Pain and discomfort around the hip joint, restricting movement
The growth of 'tumour like' lumps in the muscle and soft tissue around the hip joint, later described a 'pseudo tumors'
Investigations confirmed that some of these patients had developed 'serious complications' requiring further surgery to repair or replace the hip joint. Although each patient presented as a 'unique case', they often had one or more of the following;-
A non-cancerous growth or 'pseudo tumor' in the muscle and soft tissue surrounding the joint, containing microscopic wear particles from the joint's bearing surfaces, rich in cobalt and chrome
Unusually high levels of chrome and cobalt in their blood stream
An excessive build up of fluid around the hip joint, sometimes draining into the leg muscle and collecting around the tendons
Discolouration and staining of soft tissue around the joint, with some evidence of 'dead tissue' or necrosis.
Some re-adsorption or erosion of the bone structure, with lesions that increased the risk of fracture
This condition became known as an Adverse Reaction to Metal Debris – or ARMD, although there is no diagnostic test for it. Some researchers also suggested that the release of 'wear debris' from the bearing surfaces was increased by a bio-chemical process known as ALVAL (Aseptic Lymphocytic Vasculitis-Associated Lesions) involving the natural fluid that lubricates the joint. Medical opinion may be divided, but the consensus view is that while majority of patients can tolerate them with no adverse reaction, – some patients are hypersensitive to metallic wear particles,
Depuy responds to public concerns
In 2008, Depuy updated it's guidance for surgeons, to suggest that patients with MoM hips who developed ARMD should be considered for revision surgery, to repair or replace the hip joint. As delaying revision revision surgery may increases the risk of long-term or permanent harm, some surgeons encouraged early intervention whenever patients reported any problems with their MoM hips. But, the diagnosis of AMRD could only be confirmed by surgery and laboratory testing tissue samples.
As the number of patients requiring 'Revision Surgery', to repair or replace their MoM hips, increased – surgeons became more cautious about using them, preferring instead the Metal-on-Plastic (MoP) hip – with new and improved plastic bearing materials in the socket.
In August 2013, Depuy discontinued the metallic 'Ultamet' bearing liner, used in the socket of MoM hips – effectively withdrawing Pinnacle MoM hips from the market. But, Depuy continued to develop and market other versions of the Pinnacle Hip, favouring the Metal on Plastic (MoP) version – which had proved to be more durable – with fewer 'customer complaints' and lower rates of revision surgery than expected.
Patients seek compensation
Following the legal maxim "Where There's Pain – There's a Claim" lawyers quickly became involved in trying to obtain compensation for patients who had problems with their metal on metal Pinnacle hips.
In the UK, claims made by 312 people relating to 341 Depuy MoM Pinnacle hips reached the High Court in 2018. To manage these claims, all based on the same or substantially similar evidence and legal arguments, a Group Litigation Order (GLO) was granted.
The GLO allowed Honourable Mrs Justice Andrews DBE to tell the claimant's solicitors and Depuy to each select three Lead Claims to be heard in the first Court hearings. Although we don't know what selection criteria they applied, it is reasonable to assume that the claimants selected 'strong claims', whilst Depuy nominated 'more doubtful claims'.
Product liability claims based on negligence require the claimant to explain how the producer failed to exercise their duty of care, by 'finding fault' in the way the product was developed, produced or marketed. However, in this case the claimants relied on the European Product Liability Directive and the UK Consumer Protection Act 1987 (Part 1) which say that:-
A product is defective if it does not provide the level of safety consumers are entitled to expect, considering the nature of the product and all relevant circumstances, including any warnings and information supplied with the product
A producer is liable for any harm that is caused by a defect in the product, unless they can use one of the six permitted defence arguments.
Without alleging that Depuy had been negligent, they claimed the product was legally defective. So the Judge was asked to interpret and apply Part 1 of the Consumer Protection Act and the EU Product Liability Directive, focusing on the question common to all the claims in the GLO:-
Is Depuy, as the producer, liable to the claimants, subject to any development risk defence?
In her written judgement Mrs Justice Andrews reviewed in detail the evidence presented to her, explaining the reasoning for her decisions on points of law and matters of fact.
As this judgement creates a precedent that may be followed in the future, we will explore it's significance in our next post.
To learn more
To learn more about product liability and how you can avoid costly product liability disputes, why don't you contact Phil Stunell or arrange some in house training for your staff?