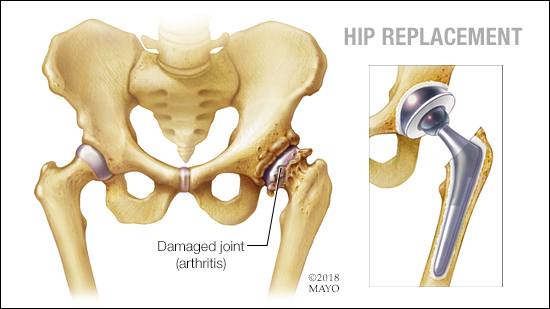 The Patient's Experience
When delivering product liability training we use case studies help develop people's understanding of the law, showing how it applies in the real world of product design, manufacturing and marketing.
My last post discussed the design and development of Depuy's range of artificial hips, including the Pinnacle metal on metal (MoM) hip. Introduced to the market in 2000, the Pinnacle MoM hip was designed to be more robust and durable than alternative designs – making it suitable for younger and fitter patients with a more active lifestyle.
Sadly, the Pinnacle MoM hip's real world performance was worse than predicted in laboratory tests, and it was withdrawn from the market in 2013.
By 2018 Depuy faced 312 claims for compensation from dissatisfied patients in the UK, who had suffered an Adverse Reaction to Metallic Debris (ARMD) – or wear particles – from the hips's bearing surfaces. Their claims were heard in the High Court under a Group Litigation Order (GLO) by the Honourable Mrs Justice Andrews, and her written judgement reviews the medical history of the six lead claimants- including Mr Ian Haley
The Patients' Experience
In 2005 when Ian Haley took early retirement from his job as an operations manager, aged 59, he was looking forward to a long and happy retirement on the golf course. He enjoyed playing golf most days, but had some pain and discomfort in his left hip – which got steadily worse. By 2007 the chronic pain in his hip had become unbearable and he was referred an orthopaedic surgeon in Darlington.
The surgeon, Mr Limaye, noted that Ian was fit and managing most activities without problems. Although his right side was normal, he had a long history of pain and disability in his left hip. His X-rays showed he had osteoarthritis in the his left hip, but at 61 he was 'too young' to have a hip replacement – because he would probably outlive the hip implant and require revision surgery to replace the hip in later life. However, he referred him to Mr Eskander for a second opinion.
After an examination, Mr Eskander recommended a total hip replacement, using the more durable Pinnacle MoM hip recommended for younger more active patients. In his witness statement, Ian recalled being told "it was the sort of joint we give to young fit people like yourself, we give them to lorry drivers, it will last you 20 years"
The operation was performed in September 2007, after Ian had signed a consent form that listed possible risks including, dislocation, leg length discrepancy, and the need for revision surgery.
Ian made a quick recovery from surgery and was delighted with his new hip – reporting at his first annual check up that he was walking 4 miles – twice a day – and able to enjoy a round of golf and an occasional swim.
In 2011, Ian started to experience some pain and discomfort that was diagnosed as groin strain, and in 2012 he noted a 'small hernia or swelling' in the muscle at the top of the scar from his operation. So, after watching a TV program that reported people with MoM hips might suffer soft tissue damage, Ian decided to consult his doctor about the swelling on his leg.
Ian was seen again by Mr Eskander in March 2012, who thought the swelling had 'no clinical significance', but following recent guidance he ordered some blood tests and an ultrasound examination of the hip. The ultrasound revealed a build up of fluid around the joint, but no soft tissue damage. However the blood test revealed high levels of chrome and cobalt in his blood, indicating a possible reaction to metallic wear particles from the hip joint – a condition known as ARMD – or Adverse Reaction to Metal Debris. As a result further investigations were required and Ian was referred to another specialist, Mr Webb.
Ian then had an MRI scan, which revealed a large 'pseudo tumor', or swelling, around his left hip and spreading down his thigh, as well as loosening of the of the bond between his femur and hip joint. So, he was advised to have 'revision surgery' to replace the Pinnacle MoM hip – which was carried out in January 2013.
The surgeon who performed the revision surgery, Mr Web, recorded that Ian had a very nasty ALVAL type reaction with a huge amount of soft tissue destruction and muscle loss as a result of the pseudo tumour. This diagnosis was later confirmed by laboratory tests on tissue samples taken during the revision surgery.
Ian made a good recovery from the second operation, but has permanent muscle weakness after the removal of the pseudo tumor. However his general health and mobility started to deteriorate, at least in part as a result of other health conditions.
Seeking Compensation
Ian provides a 'text book example' of ARMD, which he had seen described in the earlier TV program. Although he enjoyed 5 or 6 years of improved mobility after his first operation, his body's reaction to the wear particles from the joint was serious – requiring revision surgery to replace the hip, and he was left with permanent muscle damage.
After taking legal advice, Ian joined a group of 312 patients in the UK seeking compensation from Depuy, and in the subsequent litigation he became one of six Lead Claimants – representative of the group of claims -whose case was examined in Court
You may feel sympathy for Ian Haley and the other claimants. But Mrs Justice Andrews had to decide if Depuy were legally liable for the harm he suffered, based on the evidence and arguments presented to her in Court
I'll take a closer look at those in my next post
To learn more…
To learn more about Product Liability and risk management please contact Phil Stunell or subscribe to our newsletter to receive updates.